Skip to Content
Perfect Your Smile With Veneers or Lumineers
We all want a perfect set of teeth. However, one thing or another often stops us from achieving the ideal smile. If you want to improve your smile, set up an appointment with Jeffrey A. Stratford-Jones. Our team has the resources to fit you with a beautiful set of veneers or Lumineers at our Santa Barbara, CA office. With years of dental experience, we can provide effective treatment no matter which cosmetic option you choose. Learn more about the advantages of Lumineers and traditional veneers.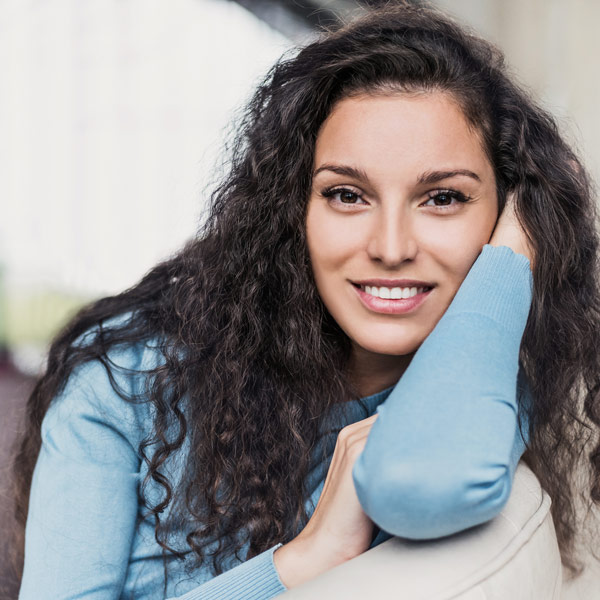 What Are Lumineers?
Lumineers are a specific brand of veneers that do not require as much preparation as porcelain veneers. The process for applying traditional veneers takes multiple visits to our office, while Lumineers can be completed in much less time. You will still need to stop by for two appointments, but your visits will only involve taking an impression of your teeth and the final application.
Are Porcelain Veneers Right for Me?
Veneers are an excellent choice for those who want to improve their smile. Typically made from porcelain, these tooth-colored sheets cover your existing teeth and give you the bright white smile you've always wanted. While not every problem can be solved with this cosmetic option, many can be. Here are just a few reasons our patients consider veneers:
To create a uniform smile in color and tooth size
To fix crooked teeth
To cover misshapen teeth
To correct discolored or stained teeth
To eliminate spacing issues, like gaps between teeth
To cover worn or chipped teeth
Comparing Lumineers and Veneers
While Lumineers and veneers leave you with similar results, there are plenty of differences you'll want to consider. Although Lumineers don't take as long to apply as traditional veneers, they may not last as long. Lumineers can last up to 20 years, but veneers are permanent and will last much longer with proper care. Porcelain veneers are an excellent choice if you're trying to hide tooth decay and discoloration. Lumineers are slightly less effective at covering damage, but they are the less expensive option. Your dentist at Jeffrey A. Stratford-Jones will help you weigh the advantages of each cosmetic solution.
Contact Us for a Free Consultation
Solutions for All Your Dental Needs