Skip to Content
Dental Implants in Santa Barbara, CA
Your Trusted Provider of Implant Restoration
If you've recently gotten dental implants, you know the amazing difference they can make in your life. They make eating and speaking much easier and worry-free. Every once in a while, however, you may need to replace or restore your dental implants. When that time comes, Jeffrey A. Stratford-Jones can help. We work with patients from Santa Barbara and Goleta, CA to ensure they are getting the most out of their dental restoration. Let us know how we can restore your smile!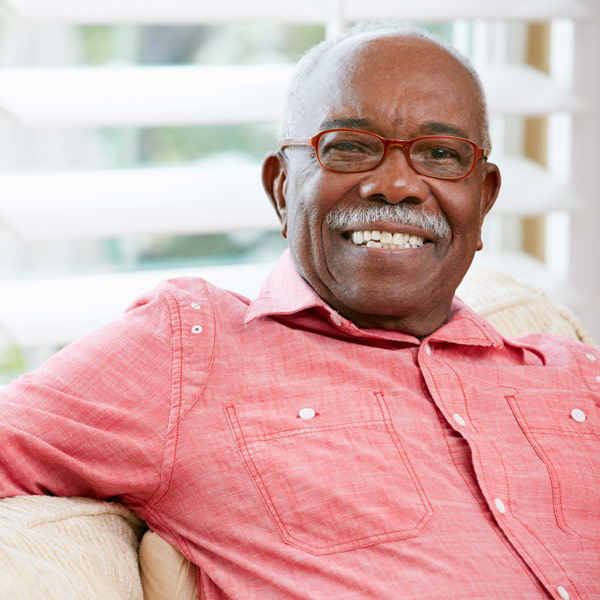 What Are Dental Implants?
Dental implants are among the best ways to restore your smile. Implants replace missing teeth with artificial teeth surgically placed into the jawbone. Your oral surgeon will implant a titanium rod and then attach a crown that looks just like your natural teeth. Dental implants are an excellent choice if strength, stability, and durability are must-haves for your dental restoration. However, at times they may need to be replaced or restored after normal wear and tear.
Restoring Your Existing Implants
Like any dental crown, cap, or bridge, dental implants may need to be restored from time to time. When you notice a problem with your implants, trust the team at Jeffrey A. Stratford-Jones. We're highly trained in repairing these excellent restorations, and we're here to ensure your implants continue to function for you. Our team understands the hassle and frustration you may be feeling, so we're committed to an easy scheduling process and quick, streamlined appointment. Let us know your scheduling needs, and we'll accommodate you!
Consider Implants or Another Restoration Method
If dental implants aren't for you, consider one of the many other forms of dental restoration. We have years of experience working with a variety of prosthodontics and ensuring they look just like your natural teeth. Consider the following options, in addition to dental implants:
Fixed bridges
Dentures
Invisalign®
Crown lengthening
Crowns, inlays, and onlays
Why Santa Barbara and Goleta Residents Choose Us
When you need help caring for your dental implants, Jeffrey A. Stratford-Jones should be your first call. We're proud to help members of our community achieve their best smiles. Our team is known for providing exceptional care and comfort in the dentist's chair. Beyond our dental professionals' excellent reputation, we're also dedicated to affordable care. We offer financing options and accept most insurance providers.
Solutions for All Your Dental Needs