Skip to Content
Tooth Whitening in Santa Barbara, CA
Brighten Your Smile With Tooth Whitening
Have you always wanted a dazzling white smile that will wow your friends? With a few appointments at Jeffrey A. Stratford-Jones, you can have just that. Our team of dental professionals will help you achieve the smile you desire. We're proud to offer our exceptional services to residents of Santa Barbara and Goleta, CA. If you're ready to enhance your pearly whites, don't hesitate to make your first appointment.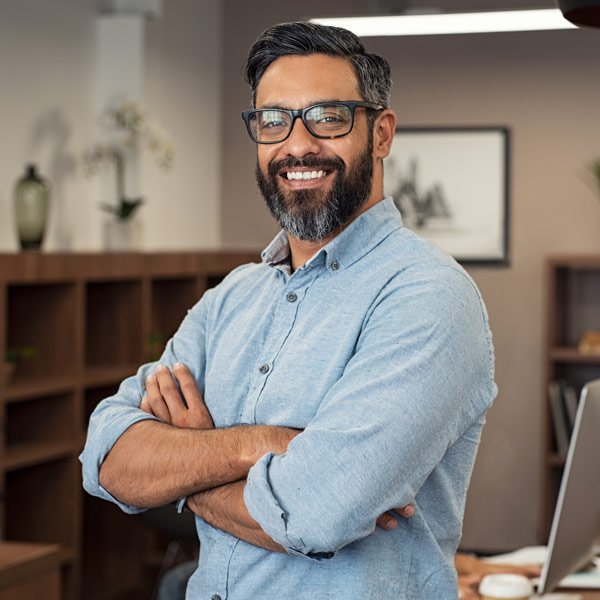 Problems Tooth Whitening Can Address
Professional tooth whitening is an excellent way to address a wide range of concerns. If you're dealing with significantly discolored teeth, our tooth whitening services were designed for you. We understand that stained teeth can weaken self-esteem and put a damper on confidence. After a few sessions with our team, you'll come away with a bright, white smile to be proud of. Here are just a few of the cosmetic issues tooth whitening can fix:
Discoloration due to fluorosis
Normal wear on the teeth
Yellowed teeth or brownish stains
Teeth stained by medications
Teeth stained by acidic foods and drinks
Explaining the Tooth Whitening Process
Our tooth whitening process happens in three phases. When you come to Jeffrey A. Stratford-Jones for tooth whitening, you can expect to schedule two appointments in total. After those two appointments, we'll instruct you on how to complete the whitening procedure from the comfort of your own home. The whitening process occurs as follows:
First Visit
At your first appointment, our team will take impressions of your teeth. These impressions will be used to make custom trays with which you'll apply the whitening gel.
Second Visit
Your second appointment will be short and sweet. You will try on your custom trays, and we can make any adjustments to the fit. We'll provide you with a special whitening solution and explain how to apply it at home.
At-Home Care
You'll wear your whitening trays either twice a day for 30 minutes or overnight for a few weeks. Our team will inform you of specific instructions depending on your circumstances.
Why Santa Barbara & Goleta Residents Choose Us
If you're looking for quality care and a comfortable environment, our dental office welcomes you. At Jeffrey A. Stratford-Jones, we provide excellent tooth whitening services, as well as other cosmetic treatments. Along with our state-of-the-art procedures, you'll also take advantage of a range of financing options. We believe everyone should be able to achieve the ideal smile, so we accept most insurance and methods of payment. Let us know how our highly-skilled dental professionals can help you.
Contact Us for a Free Consultation
Solutions for All Your Dental Needs