Skip to Content
Home Dental Care in Santa Barbara, CA
Use These Tips for Excellent Dental Care at Home
Wondering how to get strong teeth and a more beautiful smile? At-home dental cleanings are essential for maintaining the health of your smile. Jeffrey A. Stratford-Jones, DDS and our entire team here in Santa Barbara, CA emphasize the importance of friendly patient education. When you visit us, we'll ensure you know how to perform good dental care at home. We can also help you overcome any obstacles you may experience, such as dexterity issues that affect your grip on your toothbrush. Book an appointment today!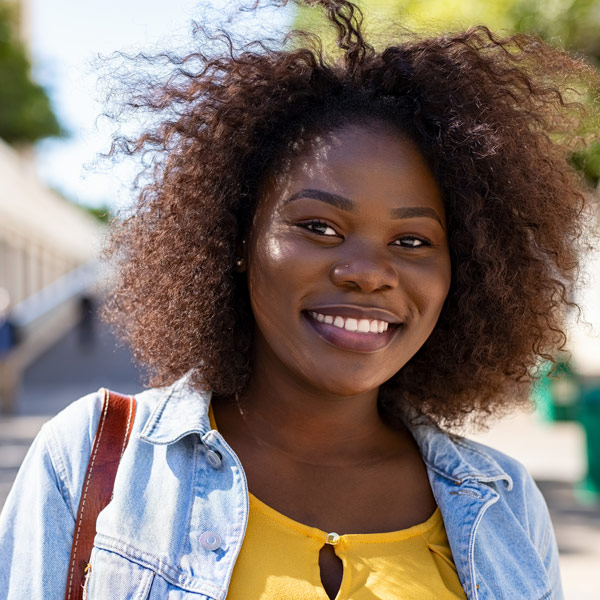 The Best Dental Care in Santa Barbara, CA
We provide the best dental care in our local area. Our team of friendly professionals goes the extra mile to ensure the comfort of our patients. We deliver care with a personalized touch while maintaining the positive atmosphere of our clinic. At the office of Jeffrey A. Stratford-Jones, DDS, you can find complete dental health services. These include:
General dentistry
Preventive care
Cosmetic dentistry
Family dental care
Key Benefits of Dental Care at Home
The most compelling benefit of performing at-home dental care is getting to keep your own teeth! Teeth should last a lifetime, but they often don't, and one of the major reasons why teeth sometimes fail is poor dental care. Following a good at-home dental care routine is essential for maintaining the health and longevity of your teeth.
At-home dental care can also help your smile look its best. Plus, preventive dental care at home and at our office can help reduce the need for expensive dental treatments.
Expanding Access to High-Quality Dental Care
As important as dental care at home is, it's equally as important to schedule regular appointments at our office. Most patients need to come in for an exam and professional cleaning every six months. However, if you have a history of gum disease or other oral health problems, you may need more frequent visits.
Our team strives to make high-quality dental care accessible and affordable for all of our neighbors in Santa Barbara, because we believe everyone deserves a beautiful, healthy smile that fills them with confidence. As such, we're pleased to accept a wide range of insurance plans. If you aren't quite sure what your insurance covers, we'll help you decipher your policy.
Since dental insurance doesn't cover everything, and because many patients lack dental insurance altogether, we also accept financing arrangements via CareCredit and Lending Point. In addition, we accept cash, checks, and most major credit cards. Please feel free to ask our staff any financing questions you may have.
How to Clean Teeth at Home
Use these dental tips to improve your at-home dental care routine.
Brushing – Brush your teeth at least twice daily using a soft-bristled toothbrush. Be sure to brush all sides of each tooth, as well as your tongue, using very gentle, circular strokes. Brushing too hard can damage both your teeth and gums.
Flossing – Floss at least once every day, ideally at night to prevent food debris from remaining in your mouth all night. Using a water flosser can help, but a water flosser can't remove all of the plaque. It's best to use both a water flosser and manual floss. Gently insert the floss between each tooth, slightly underneath the gum line, and curve it around each tooth to remove plaque.
Rinsing – Use fluoride mouthwash to rinse your mouth and strengthen the enamel. Be sure to follow the instructions on the label.
Why Choose Our Hometown Dentist?
Our hometown dentist in Santa Barbara is always happy to provide dentistry tips. We take a personalized approach to every patient, ensuring they are fully informed of their preventive care recommendations, diagnoses, and treatment recommendations. Our dental office provides a comprehensive range of oral health services, including the following:
Preventive dental care
Invisalign
Root canal therapy
Composite fillings
Dental implants
Dentures
Oral and maxillofacial surgery
Oral cancer screenings
Contact Our Dental Office for an Appointment in CA
We enjoy seeing new faces and welcoming current patients back to our practice. To schedule an appointment at the office of Jeffrey A. Stratford-Jones, DDS in Santa Barbara, CA, please call us at 805-967-0344 or request an appointment online. While you're here, be sure to ask us about our cosmetic dentistry services.
Solutions for All Your Dental Needs