Skip to Content
Fixed Bridges in Santa Barbara, CA
Fixed Dental Bridges
You may have heard about dental bridges from your dentist, but what exactly do they entail? Jeffrey A. Stratford-Jones can explain who needs fixed dental bridges and how they can benefit our patients. Our team treats patients from Santa Barbara and Goleta, CA with missing teeth, often recommending this restorative technique. When you visit us for a consultation, our dentist will evaluate your condition and suggest the best course of action to restore your missing teeth. Be sure to reach out to our team with any questions about fixed bridges.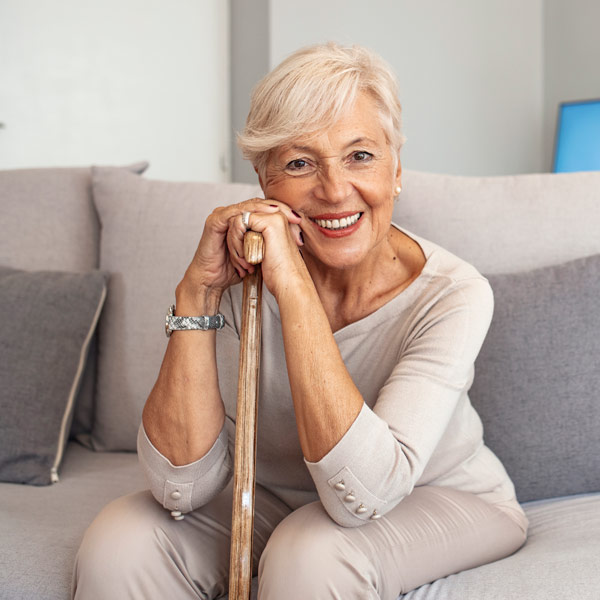 What Is a Fixed Bridge?
A fixed bridge is a popular form of restorative dentistry. Bridges are designed to fill the gaps left behind by missing or extracted teeth with natural-looking artificial ones. A fixed bridge uses the natural teeth on either side of a gap to hold the prosthetic in place. As fixed bridges are "fixed" into place, they are permanent and can only be removed with your dentist's help.
Do I Need a Bridge?
Our dentist may recommend a bridge for a variety of reasons. Not only do they fill unsightly gaps in the teeth, but they also preserve face shape and make eating and speaking much easier. If your missing teeth affect your quality of life, you should consider asking about a dental bridge. Here are just a few of their benefits:
Natural-looking replacement for missing teeth
Prevention of shifting teeth and changing face shape
More confidence in your smile
Better ability to speak and chew
Easier to manage than a partial denture
We'll Walk You Through the Procedure
Once you've decided on a dental bridge, you can expect to make two appointments to complete the entire procedure. At your first visit, we'll create a mold from which your bridge will be made. As we do so, we will need to remove a small portion of the enamel from the teeth on either side of the gap. But don't worry—we'll make sure your mouth is numb. A few weeks after your first visit, you'll return to have the bridge placed. We'll carefully check, adjust, and cement the bridge into place. Before you know it, you'll be enjoying your good-as-new smile!
Ask Us About Financing Options
At Jeffrey A. Stratford-Jones, we understand that dental work can quickly become expensive. We believe everyone deserves a winning smile, so we offer a plethora of financing options. Be sure to ask our friendly office staff about how you can make your dental bridge more affordable. We also happily accept most forms of insurance.
Solutions for All Your Dental Needs