Skip to Content
TMJ Treatment in Santa Barbara, CA
Seek Treatment for Your TMJ Symptoms
Chronic pain is much more than a passing annoyance. It can have a huge impact on your life, making it more difficult to go about daily activities. At the office of Jeffrey A. Stratford-Jones, DDS, we strive to help our patients minimize the pain associated with TMJ. Our team is well-versed in an array of treatment options for this widespread condition, and we're proud to have helped so many Santa Barbara, CA patients. Are you struggling with TMJ pain? Don't hesitate to get in touch with our TMJ treatment specialists!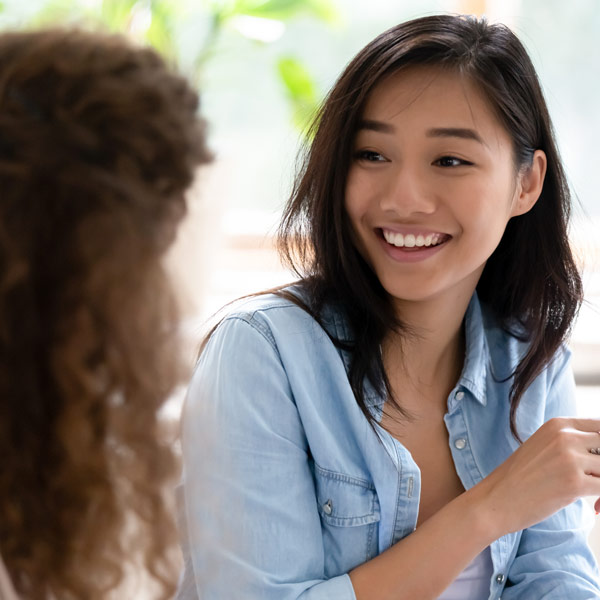 What Is TMJ and What Causes It?
Temporomandibular joint dysfunction syndrome, or TMJ, is a common condition affecting adults across the United States. This condition is characterized by chronic pain in the joint and might be accompanied by ringing in the ears or teeth grinding. For many patients, the cause of TMJ isn't clear. But for some, the condition is triggered when a disk moves out of place, or the joint is damaged by an injury or arthritis. No matter the cause, TMJ pain can take a toll on your life, making it more difficult to enjoy meals and converse with friends. Fortunately, our team can offer a prompt diagnosis and treatment.
Watch for the Symptoms of TMJ
When you visit our TMJ specialists, we'll listen to your symptoms and determine whether you're dealing with TMJ. Not every patient experiences this condition in the same way, so we're careful to evaluate all aspects of your oral health. If you notice any of these symptoms, ask our team about a TMJ diagnosis:
Jaw pain
Joint pain or tenderness
Painful chewing
Facial aching
Earaches
Difficulty opening and closing the mouth
Explore Your Treatment Options
TMJ treatment comes in many forms. Some patients respond well to over-the-counter medications, while others need more involved treatment to see significant results. Dr. Stratford-Jones will listen to your concerns and come up with a treatment plan that best fits your symptoms. Common treatment options include:
Pain Relievers: We can prescribe pain relievers or anti-inflammatory drugs to alleviate TMJ pain in the joints and face.
Muscle Relaxants: If pain relievers aren't for you, we may recommend muscle relaxants. These medications are useful for reducing pain caused by muscle spasms.
Mouthguards: Mouthguards aren't just for sports! These appliances can significantly reduce TMJ pain when used frequently and as directed.
Physical Therapy: During physical therapy sessions, patients learn exercises that stretch and strengthen the jaw, which in turn minimizes pain.
Surgery: When medication and therapy don't work, we may discuss surgical procedures to alleviate your pain. There are a variety of procedures that can correct TMJ, including open-joint surgery, injections, and arthroscopies. Once we have the details on your unique condition, we'll recommend the option best suited to you.
Counseling: For some patients, TMJ pain is worsened by mental health issues. Attending regular counseling sessions can help you better understand the stress that triggers teeth clenching and factors aggravating TMJ.
Don't Wait to Seek Treatment
You don't deserve to live in pain. If you're dealing with chronic TMJ, be sure to seek treatment as soon as possible. Symptoms can worsen without treatment, and patients may develop other health concerns, such as bruxism. Plus, catching TMJ early gives you a better chance of avoiding surgery. Patients with these risk factors should stay especially vigilant for signs of TMJ:
Recent jaw injuries
Arthritis
Connective tissue diseases
Chronic teeth grinding or clenching (bruxism)
Make an Appointment with Us
Allow us to help you live pain-free! Whether you've been struggling with TMJ for years or you've only started noticing symptoms, our team is here for you. The office of Jeffrey A. Stratford-Jones, DDS has years of experience working with Santa Barbara patients, helping them minimize the impact of TMJ on their everyday lives. Reach out to our friendly staff today to choose a time for your next appointment.
Solutions for All Your Dental Needs